Packed offices, conference rooms with whiteboards, bustling lunch rooms, serendipitous chats by the water cooler, after work drinks and busy airports seems like a distant memory. The way we work has probably changed forever in response to the pandemic and the climate emergency.
The amount of time we spend in offices, commuting or flying has decreased, whilst our desire to collaborate more effectively on multiple zones and to be more productive has increased. To ensure the long term well being and productivity of colleagues the way we work and how we work needed to be revisited.
Organisations across the globe battle to create a remote identity, a sense of belonging for their colleagues and a culture that attracts the best talent for the future.
And are screaming out for collaboration tools to better support their remote workforce, their company brand, their customers and suppliers. Organisations need to find a way to communicate in an integrated, less onerous way to safeguard their employees and guard against employee burnout from sustained homeworking.
Google is world famous for its offices, designed around innovation, collaboration and employee wellbeing, but have lay vacant for over 6 months. With the safety of Googlers and customers in mind, that state will continue at least until summer of 2021 but at the same time the company continues to thrive underpinned by their evolving toolset.
Today is the launch of Google Workspace which takes the best of G Suite's real time communication and collaboration platform, re-engineered to better support colleagues working from home. Colleagues are now able to collaborate more easily, spend time on what matters most, and foster better human connections, no matter where they are on the device of their choice.
"We're thrilled to launch Google Workspace to help customers stay connected, productive, and collaborative at work and at home," said Carolee Gearhart, Global Channel Chief at Google Cloud. "The way people work has changed, and we're proud to work with partners like Appsbroker to help organizations reimagine how their teams communicate and get work done."
So what is new?
Google have just announced three major developments for the newly named Google Workspace:
a new, deeply integrated user experience that helps teams collaborate more effectively, frontline workers stay connected, and businesses power new digital customer experiences
a new brand identity that reflects Google's ambitious product vision and the way our products work together
new ways to get started with solutions tailored to the unique needs of a broad range of customers
What are we most excited about?
Two features that we are most excited about using ourselves and introducing to our customers are:
Meet picture-in-picture to Docs, Sheets, and Slides. At Appsbroker, we love to show presentations and work up new ideas in a collaborative fashion. We are missing the whiteboard sessions, pulling projects together and jumping in and out of ideas. This new feature will bring us back together in a way no other technology can, but also allow us to present and pitch our ideas back to the business and our customers in a way that we love! Whereas before, you could only see the file you were presenting, now you'll get all those valuable nonverbal cues that come with actually seeing someone's face.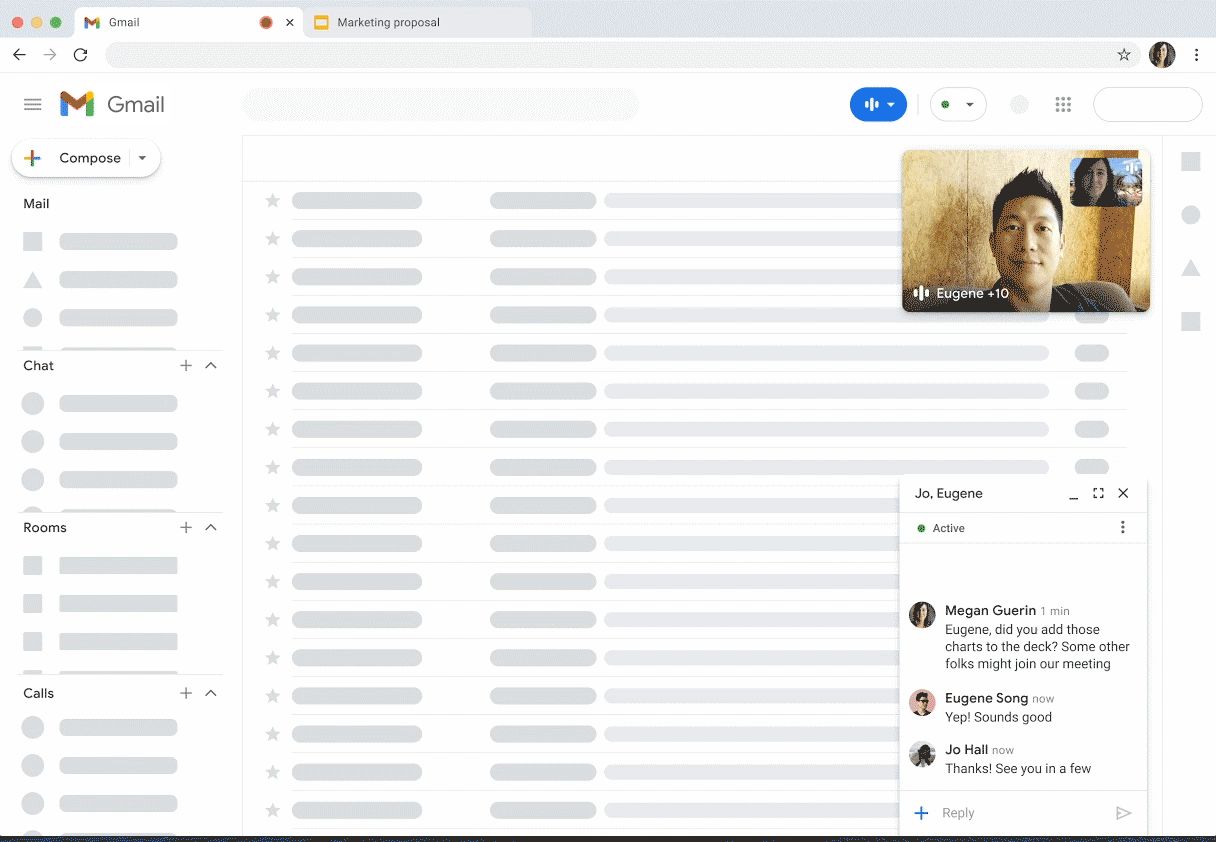 Added security.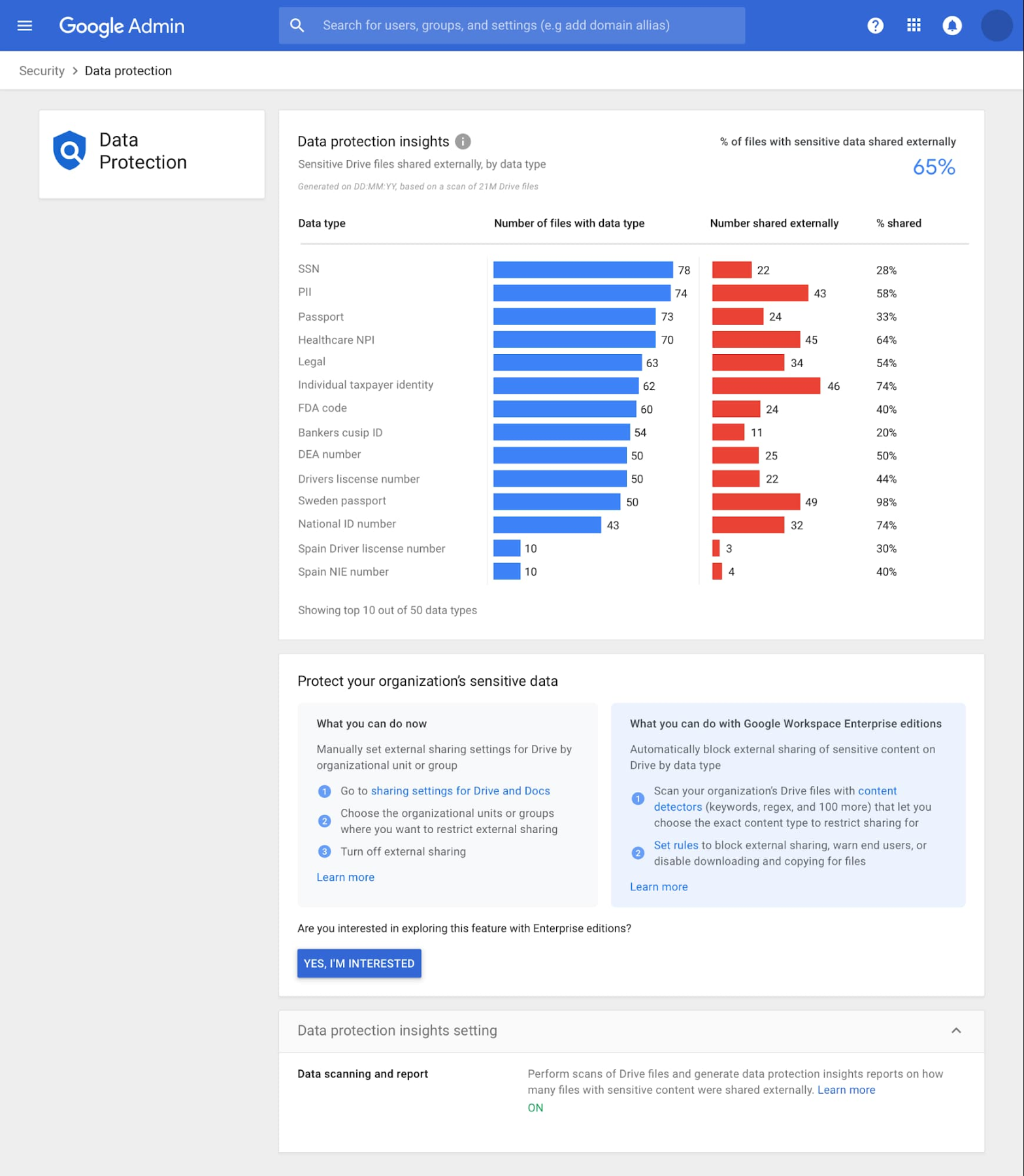 We know, not always the most exciting topic to shout about - but as the world changes and innovation rises - sadly, so do opportunities for data breaches and cyber attacks. Security of our customers' sensitive data has never been so important and so we are delighted that in true Google style, the essentials of security have not been lost in this new release.
New features include:
Audit capabilities for admins. Admins will now be able to track, report and block any abusive users of Chat and Meet across their business. Not only does this help admins stay abreast of chat activity across the business, but often sudden spikes in abusive or malicious patterns on chat can be an alert of phishing or hacking
Google workspace Security Center. Available in the coming weeks this will allow admins to have a holistic view across the whole suite of products. The new investigating tool will allow you to drill down into the detail to get a clear understanding of any suspicious activity
Data pro

tection in

sights. Admins can proactively create reports that help them understand the sensitive information that is stored in their organization
How can we help?
Not only will we be helping our existing customers with the transition to the new Google Workspace with services such as change management, internal comms, training and configuration, we would also be delighted to help any new customers onboard to the new Google Workspace.
As a Google Cloud Managed Service provider and an official reseller of Google Workspace we can help you navigate pricing, onboard and configure, create a unique-to-you communications package and ensure you have the most optimised set-up of Google Workspace to ensure you are gaining value from day one.
About Appsbroker
Appsbroker is the largest Google Cloud-only Managed Services Provider (MSP) in EMEA.
Our world-class services help multinationals and leading corporates across the globe modernise their applications, data and infrastructure at pace, from implementing applications across hybrid cloud through to deploying complex machine learning to migrating SAP to GCP.
Our Agile Systems Integrator (ASI) approach means that we collaborate with customers to deliver rapid outcomes with real business value, marrying the best technology with the most modern methodologies.
Appsbroker is the Google Cloud Application Development Specialisation Partner of the Year and holds three Google Cloud Specialisations.