Join our must-attend Cloud Migration Think Tank series in partnership with Google Cloud and gain clarity on your cloud journey once and for all - no matter what stage your organisation is starting from.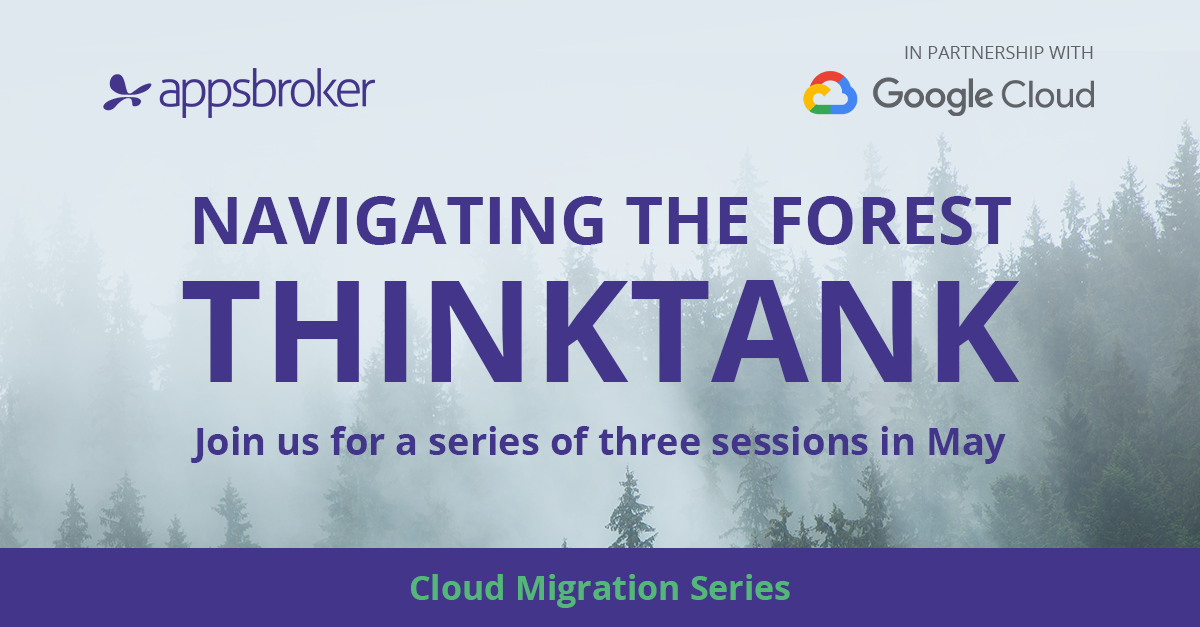 1. Can't see the wood for the trees?


Assess your on-premise estate and identify your clearest route to the Cloud
For many organisations, the cloud migration journey can feel like venturing into a dense forest: full of unknowns. You can see utopia in the distance - but how do you get there?
Join us in May for a three-part Cloud Migration Think Tank series and discover how to assess your cloud and on-premise estate, identify your clearest route to the Cloud, and grow your business with Google.
Sign up for the first think tank and we'll help you identify your ideal journey to the Cloud.
2. Uproot and plant new
How to migrate your applications and data to the Cloud
Once you have a clear view of your estate, it's time to plan your path to the Cloud.
One size doesn't fit all, which is why there are multiple tools and paths available to make your migrations as risk-free and efficient as possible.
Whether it's an urgent exit to avoid another three-year commit to your data centre, a need to modernise in place to gain agility, or a traditional lift and shift, we've got you covered.
Sign up for the second think tank to discover how to migrate your applications and data to the Cloud.
3. Splitting your acreage


Monolith to microservices: A microservice approach to cloud efficiency
Finally, we'll be exploring the containerised approach to migration to future-proof your cloud strategy, as what works for you today may change in the future.
Experiment with the latest and greatest tools from Google Cloud and leave enriched with innovative ideas, new skills and new ways of working as we guide you through splitting your acreage in our final session.
Sign up for the third and final think tank to explore a containerised approach to cloud migration.

Whether you're a CIO, IT Manager or Head of Infrastructure/Data looking to accelerate your cloud migration strategy - or an Engineer/Developer seeking to expand your cloud migration implementation knowledge - this series is for you.
Click the button below to sign up for the whole series. We hope to see you there!